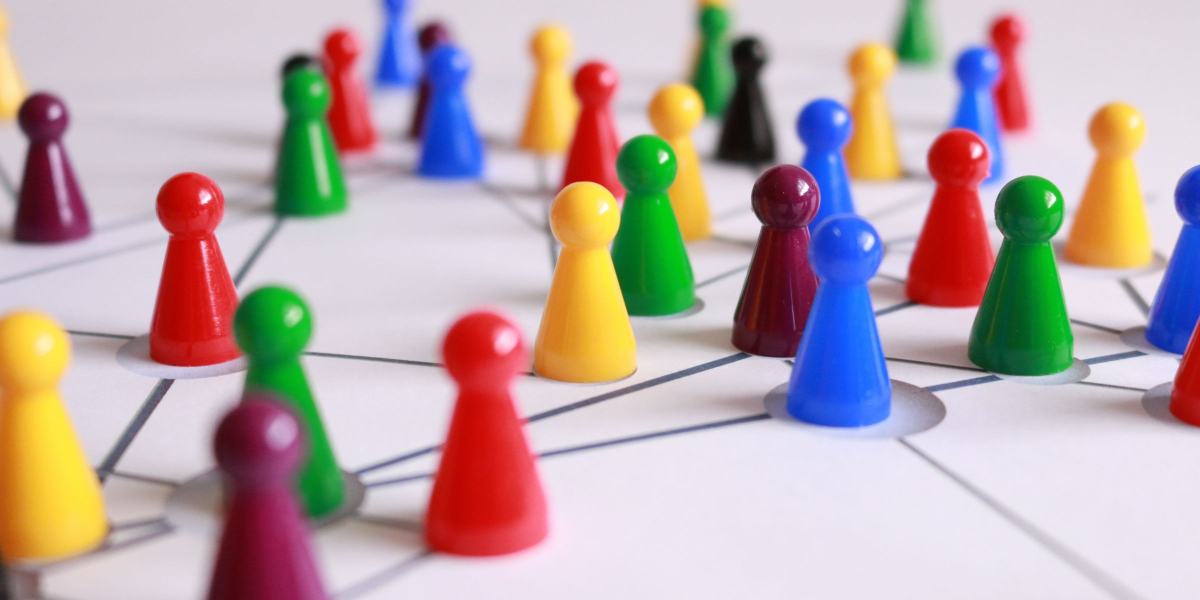 In my experience games are one of the best teachers, especially if you have a reluctant or resistant learner.
It doesn't matter if  your student is struggling or above grade level, some kids just turn off their motivation to learn when it comes to being taught with worksheets. 
Here are some of the best games  that I have found that promote early reading skills.
With a little creativity these games work well in a variety of settings including the classroom, tutoring sessions, or family games nights.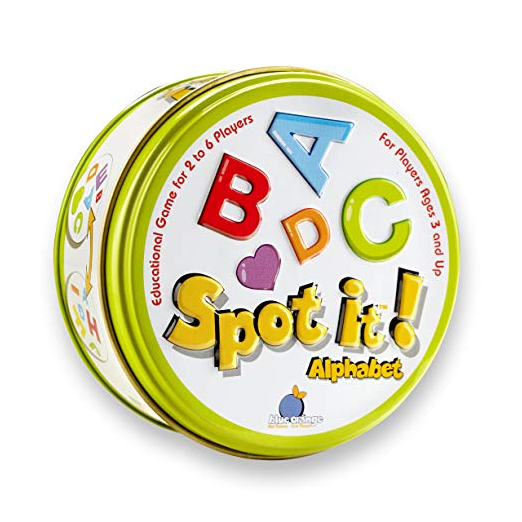 1. Spot It Alphabet
Age: 4-7
Number of players: 2-3 Players (but adaptable to larger groups)
Skills: Letter recognition 
Description: My kids love playing "I spy with my little eye" and this game has always been a huge hit in our house. There are multiple ways to play and a game book is included.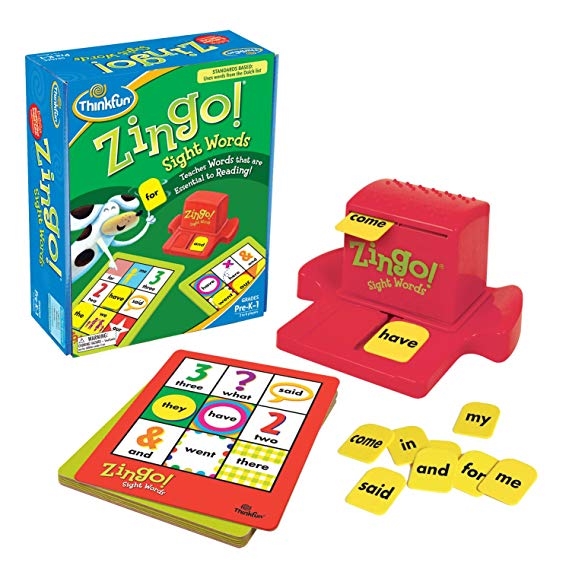 2. Zingo! Sight Words
Age: 4-8
Number of Players: 2-4
Skills: Reviewing basic sight words
Description: I first found out about this game when I took my kids to a babysitters house and my 4 year old came home begging for us to get him this game. There are pictures clues on the student cards to help them figure out the words.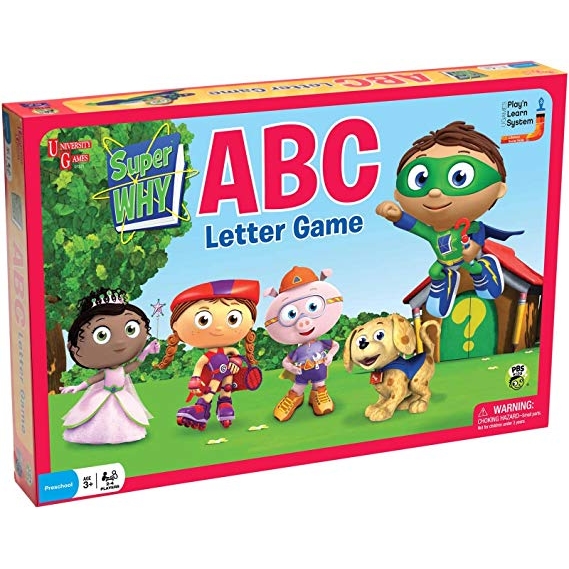 3. Super Why ABC Letter Game
Age: 4-7
Number of Players: 2-4
Skills: letter recognition, rhymes, sight words. 
Description: In this board game, kids join Alpha Pig, Wonder Red, Princess Pesto and Super Why for spelling, rhyming, and reading fun. If your kids enjoy this game there is also the Super Why ABC Game.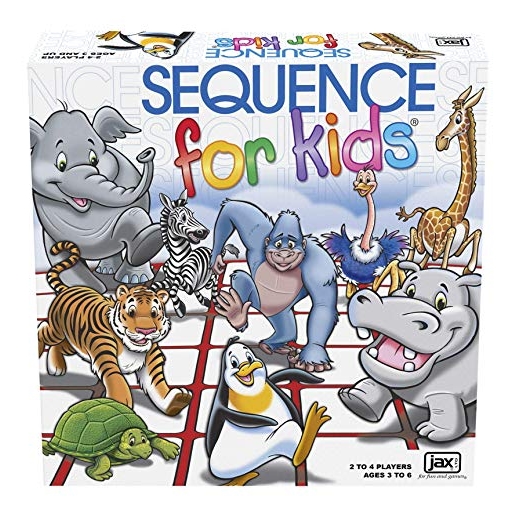 4. Sequence Letters
Age: 3-7 
Number of Players: 2-4 players
Skills: letter recognition
Description: A fun four-in-a-row game that focus on letter sounds. Players sound out the letter card in their hand and then match it to a picture on the board that begins with the same sound. The first player to get four-in-a-row is declared the winner.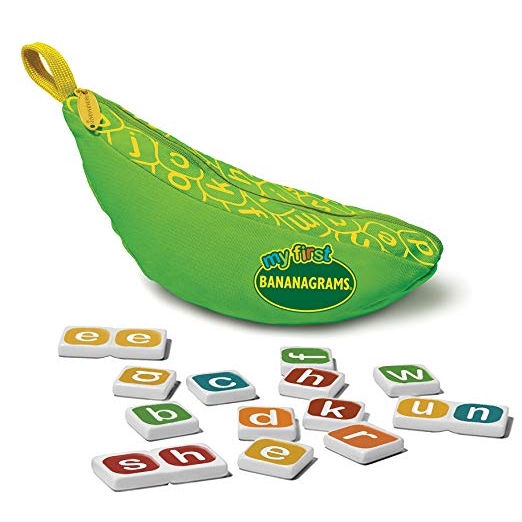 5. My First Bananagrams
Age: 4 & up 
Number of Players: 1-8 players
Skills: letter identification, letter sounds, beginning spelling
Description: This game uses lowercase letter tiles to help kids learn the FUNdamentals of spelling. The game includes tiles that feature combo letters like sh and ee. The instructions included with the game describe several mini games for multiple levels of play in order to grow with your child as the begin to grow in their reading skills.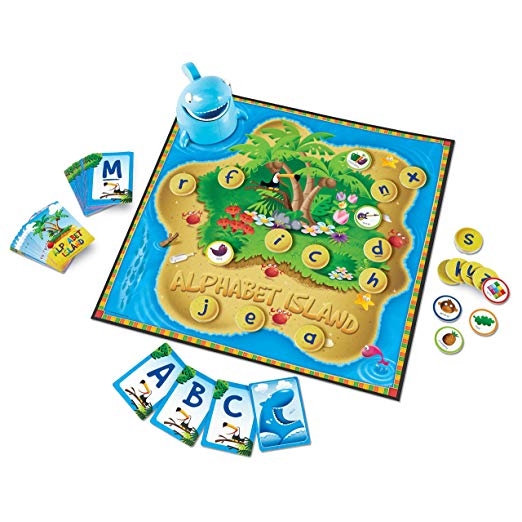 6. Alphabet Island
Age:  4-7
Number of Players: 2-4 
Skills:  letter recognition, early vocabulary skills, beginning sounds 
Description: This is a fun, fast paced way to build letter recognition skills. Players race to match upper and lowercase letters. Make sure to watch out for the hungry shark, or you'll lose a letter! Keep your eyes peeled for the helpful crabs and tricky starfish. Collect the most letters, and win!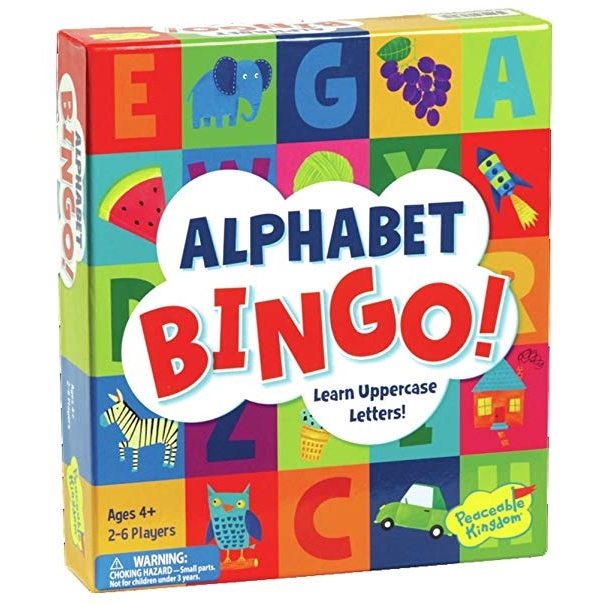 7. Alphabet Bingo!
Age:  4-7
Number of Players: 2-46
Skills:  letter recognition, beginning sounds, memory, and letter and object association
Description: An updated classic! I remember playing bingo in school when I was a kid. The games comes with  instructions for variations of the game so that you can work on different pre reading skills.
So what are your favorite early literacy games?